NATIONAL LOVE YOUR PET DAY!
February, 2016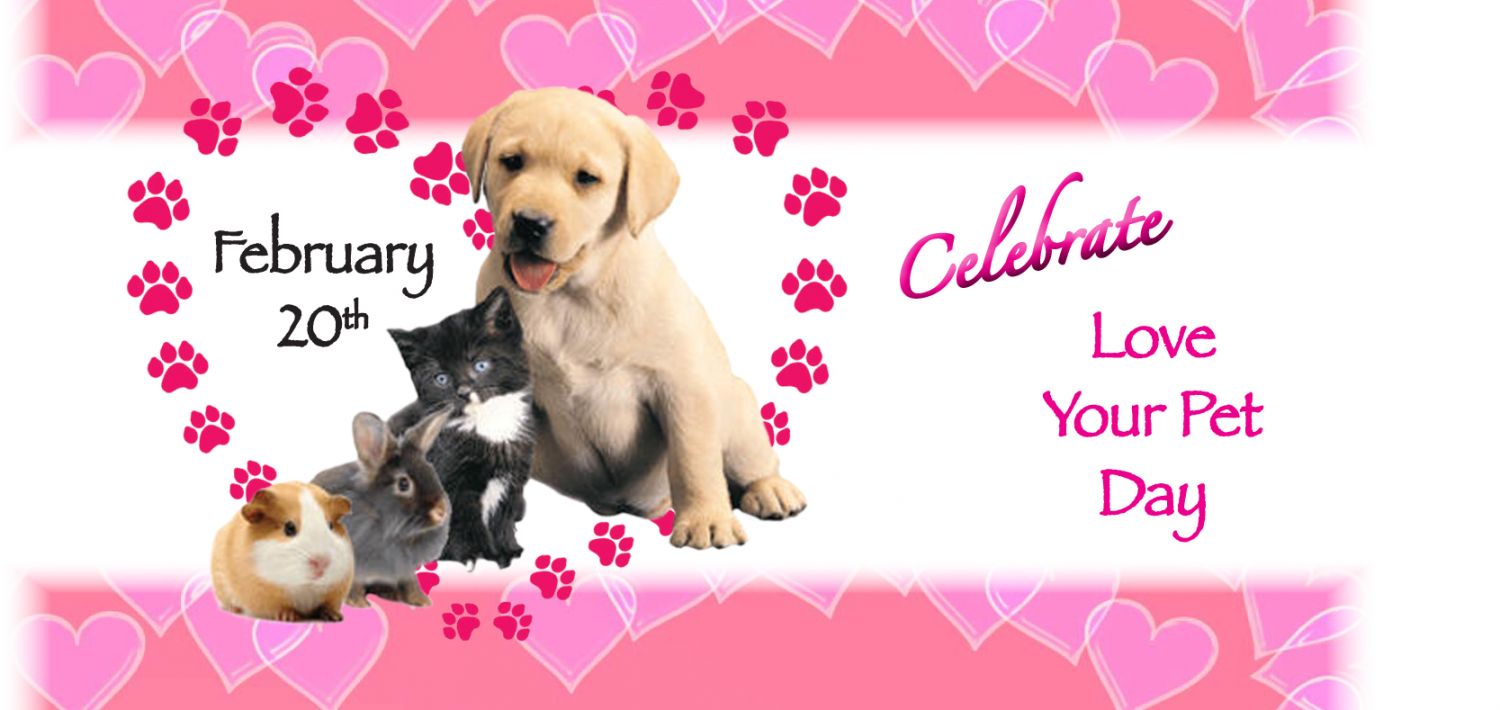 February 20th celebrates National Love Your Pet Day. This "unofficial" National holiday is a day set aside to give extra attention to and pamper your pets that you love every day. This is a good day to focus on the special relationship that you have with your pets.
Did you know that most households in the United States have at least one pet?
Our pets give us so much. They give us unconditional love and many health benefits which include stress relief and lower blood pressure. Our pets give us these benefits without asking for anything in return. So on February 20 (and everyday) show your appreciation to your pets!
CELEBRATE
Buy your pet a special treat or a new toy, or take them for an extra long walk or just spend some extra special time with them. Whatever you decide to do, spoil and appreciate your pets!