July 15 is National Pet Fire Safety Day
July, 2016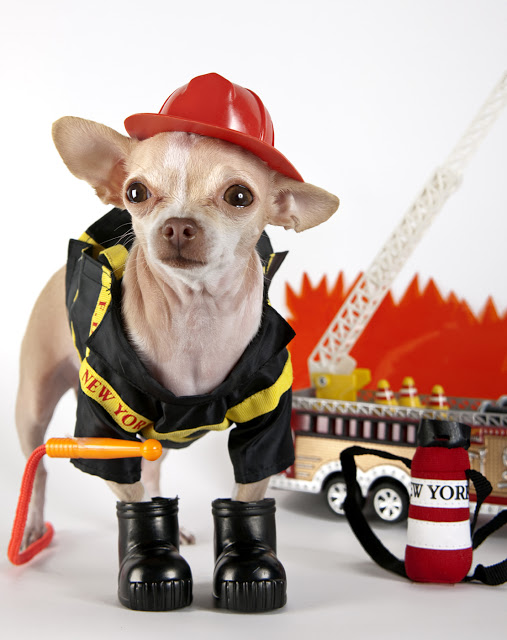 National Pet Fire Safety Day Tips
An estimated half million pets are affected annually by fires. July 15 is National Pet Fire Safety Day, here are some tips on keeping your best pal safe!
Include your pets in your disaster plans:
Determine which family member will be responsible for each pet.
Know where your pets hide! This may be the first place they go if there is a fire.
Plan to bring your pet's carrier when you evacuate the house.
Put a Pet Alert window sticker on a door or window near the front with the number of pets you have in the house. You can find these at pet stores or shelters. It will help the rescue team know to look for your pets.
If you have to leave your home and go to a shelter, you will most likely not be able to bring your pets with you. Ask someone in your family or a friend in advance if they can keep your pets for you in case of an emergency.
Pets can be the victims of a fire, but they can also be an unintentional cause. The National Fire Protection Association estimates that nearly 1,000 house fires each year are accidentally started by homeowners' pets.
Here are some tips on how to prevent pets from unintentionally starting fires:
Extinguish open flames.
Remove or cover stove knobs.
Invest in flameless candles.
Keep pets near entrances when away from home.
Keep collars on pets and leashes at the ready in case firefighters need to rescue your pet.
Secure young pets.
Use a Pet Alert window sticker.